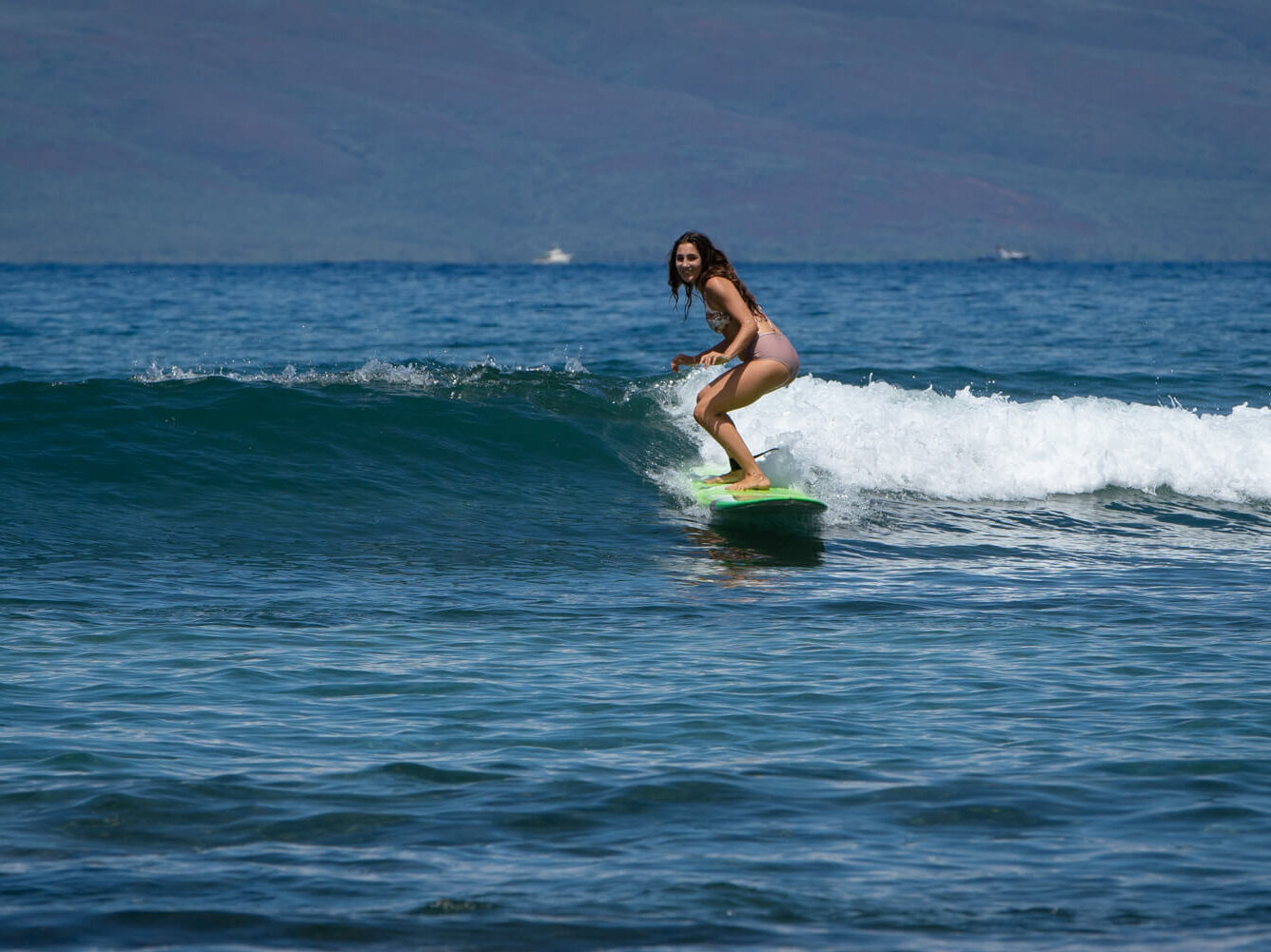 Maui Surf Lessons
Learning to Surf in Maui, Hawaii
Surf Lessons in Paia, Kihei and Lahaina
There is nothing more rewarding than catching your first wave. Maui Surf Lessons provide easy conditions for beginners, groups and intermediate surfers. If you've ever wanted to try surfing in Hawaii, now is the time! The warm waters of Maui are really inviting for new surfers and offer some great beginner and intermediate waves to start surfing. Our friendly expert guides will support you in this fun sport.
Maui is home to some of the most spectacular scenery and best surf lessons. Ukumehame Beach Park offers a perfect location for beginner surfers who want to learn how to surf Maui's calm waters. Maui is also known as the birthplace of big wave surfing and has an active, competitive scene in both longboard and shortboard surfing.
Surfing waves on Maui are some of the best in the world.  When you're ready to take your next surfing lesson, you can choose from many surf schools. Check the testimonials to get a feel for the service. With our surfing instructors, you'll get all the equipment you need along with expert instructors for your surfing lessons.
Even on the calmest swells you can learn how to surf on Maui! Surf lessons are available for those that want to learn how to surf, so don't hesitate to contact us with any questions. We're here to help you have a wonderful time!
The Maui surfing craze hasn't waned – everyone wants to try it! It has become so trendy that many celebrities enjoy surfing. For example, actor Matthew McConaughey learned how to surf in South Africa during his off time from filming movies like Failure To Launch (2006), How To Lose a Guy In 10 Days (2003) and Sahara (2005).
Join the trend today.