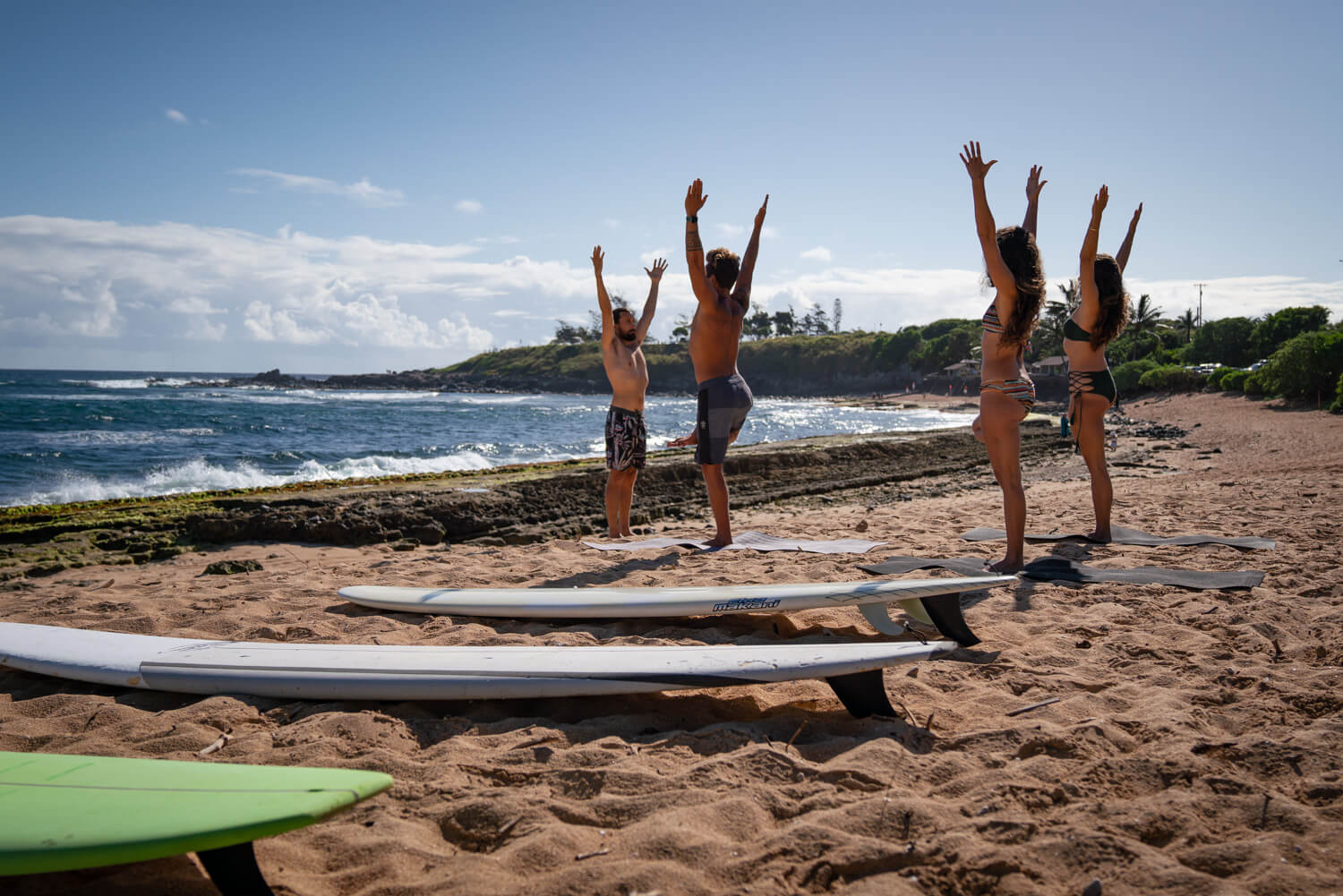 At Maui Surf and Soul we have a holistic approach to surfing lessons on Maui. Firstly we believe the ocean is our natural healer! Secondly it has the power to help people overcome challenges in life. Thirdly it can relieve physical pain, regulate the nervous system, elevate mood, build stamina, and expand perception. Therefore surf therapy can also increase perceived self-efficacy. For instance in individuals with physical and emotional obstacles. Moreover surf lessons aim to teach surfing fundamentals. Also we inspire our students to experience the healing powers of the ocean. In Conclusion our Private surfing lessons for surf therapy program support our students by getting them out of their mind and into the body.
MORE ABOUT SURF THERAPY
For example In our surf therapy program we work with clinical mental health counselors. We also offer a trauma informed experience in the ocean and on land. Our counselors work side by side with our surf instructors to offer a supportive space for students. For example instructors teach them how to catch waves. While our counselors work on specific mental health issues such as Trauma, PTSD, Anxiety, Phobias, Depression, Grief, Life transitions, and so forth.  The program can be a one-time activity or ideally an ongoing program where growth and healing can be seen and measured.
Individual Sessions
The experience includes a 30 min therapeutic session with the counselor, 30 min land lesson for surfing, 90 min surfing in the ocean, 30 min integration and reflection session with counselor.
6 week packages
Work on specific goals over six weeks and achieve measurable results while being in the ocean.
Group experiences
Are aimed at creating a healing and cohesive dynamic between participants, inspiring peer support and connection.
Lastly our private surfing lessons on Maui for surf therapy are proven to help you rewire you brain and put you in the current moment. As they say meditation is medication.
Surf Therapy Pricing

$300 Individual Session (1 on 1)
$250 per person (Semi Private 2 to 3 people)
$1800 6 Week Course (1 on 1)
10% off when you book up front
Book now